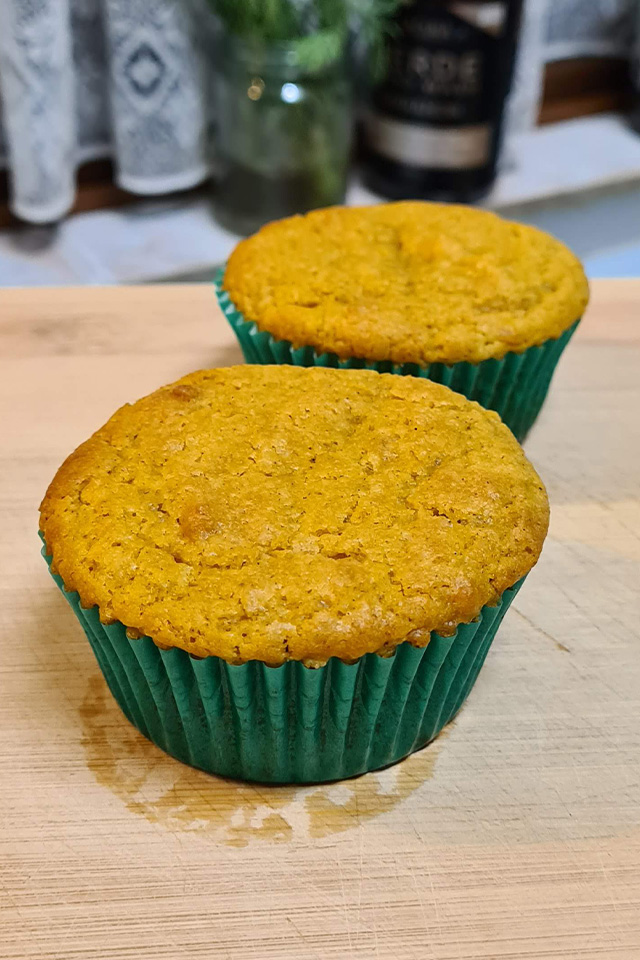 Prep Time
 10 minutes
 Cook Time 25 minutes
 Total Time 35 minutes
 Servings 12
Ingredients
2 cups SR gluten free flour

1 teaspoon baking soda

pinch of salt

1 1/2 teaspoons cinnamon

1/4 teaspoon nutmeg

1/2 teaspoon ground ginger

1/2 cup melted butter

3/4 cup brown sugar

2 eggs

1/2 cup kefir

2/3 cup pumpkin puree

1/2 teaspoon vanilla extract

2 teaspoons cinnamon sugar for dusting on top
Instructions
Preheat oven to 170°C. Line a muffin tin with paper liners.

In a large mixing bowl mix together the butter and sugars. Add eggs, pumpkin and vanilla extract, mixing on medium speed until combined.

Add the gluten free flour blend, spices, baking soda, and salt. Mix on low speed until combined.

Pour batter into muffin cups and bake for about 22 minutes or until toothpick inserted in center of muffin comes out clean. Allow the muffins to cool in the pan.

When serving warm, slice open and top with butter if desired.